Past Program


Paul Hildreth -Director of Fulton County Schools Safety and Security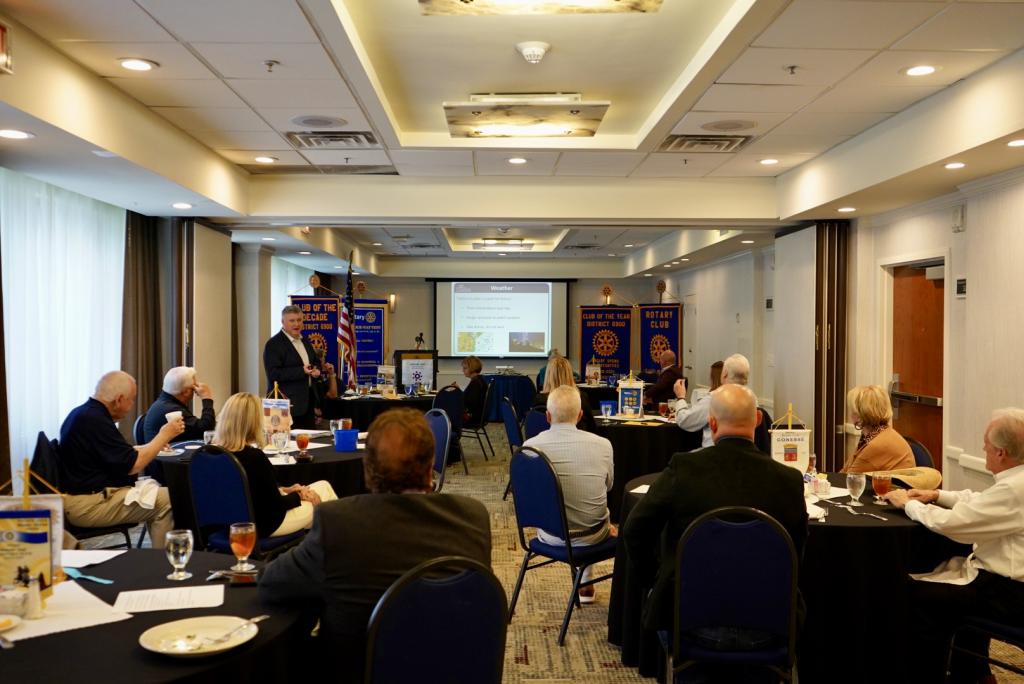 On Monday, October 31st, the Rotary Club of Sandy Springs had the pleasure of hearing Paul Hildreth speak about his role as Director of Safety and Security in Fulton County Schools.
Hildreth started his presentation by asking a question, "If you had to fight for your life tomorrow....how hard would you train today?" This questions frames the mindset that Hildreth and his team wake up with every day to continue to keep Fulton County schools safe and secure
Hildreth reviewed a few of the many tools his team uses to keep campuses safe:
Tip Line: See it. Hear it. And Report it Every Time explains the thought behind the S.H.A.R.E Tip Line that is accessible to students, faculty, and the public to report school threats, weapons, violence, bullying, drugs, self-harm, or any other school safety suspicions or concerns. The Tip Line is anonymous and all students and faculty have access to it directly on their computers. Tip's can also be reported at https://www.fultonschools.org/fcstipline
Cameras: Cameras throughout all Fulton County Schools allow for 24/7 surveillance and also aid security personnel and Police in the event that there is a threat.
Safety Assessments: The Safety Team is constantly conducting assessments on all aspects of safety and security on school campuses including everything from doors that might not be closing/locking correctly, to cleaning solution bottles that may be missing a label or not stored properly.
Drills: Each month schools are required to conduct safety drills to prepare for the event that there ever is a threat. Drills include: soft lockdowns, hard lockdowns, evacuation, and shelter.
Hildreth closed by explaining how they are always learning from current events and refining their security plans to combat the ever changing threats that put the safety and security of Fulton County Schools at risk.
Thank you for the informative presentation and for all you do for the Students, Faculty, and Staff of Fulton County School Paul!
Posted by Zac Boswell
November 7, 2022 9:30am